Check Availability
We'd love to work with you!
You can check Denise's schedule at FireStar in one of several ways:
Phone: 919.788.0291
Email: info@firestarspeaking.com
Or, you may complete the form below, and we will respond within 24 hours:
Note: the fields with an asterisk (*) are required fields.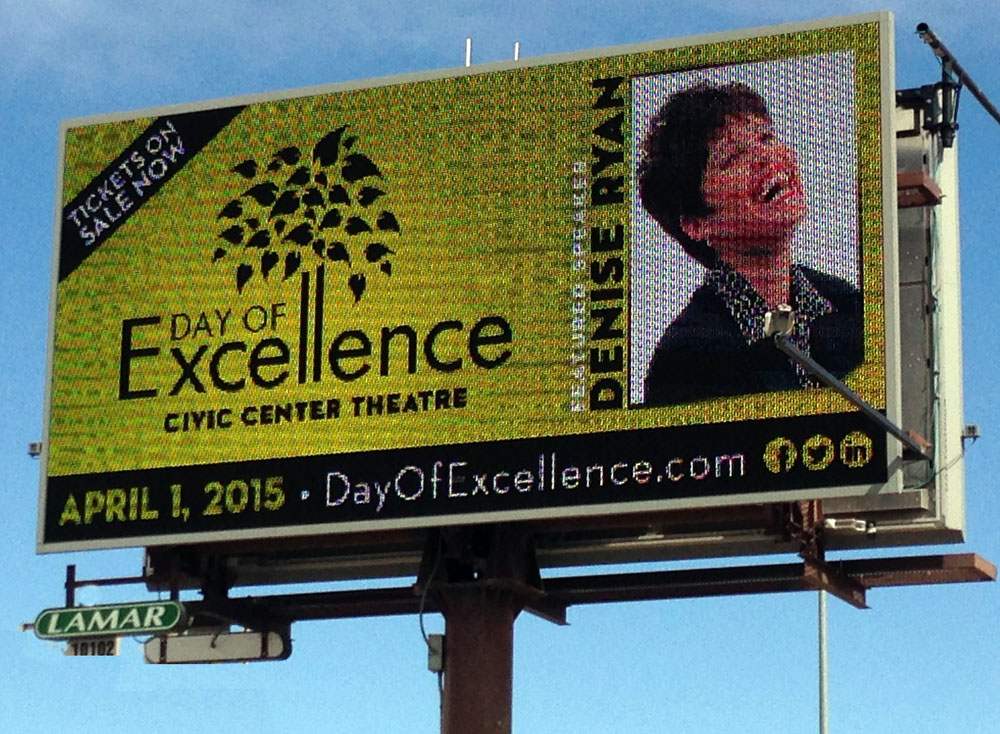 Denise is "larger than life" in a client sponsored billboard promoting her speaking tour in Rapid City, SD.