Keynote Speaker
Denise Ryan is a dynamic keynote speaker that can really motivate your group.  She has provided keynote speeches on many different topics, but here are some of the most requested:
Great Balls of Fire! (Also called Keeping the Flame)
One of the greatest challenges we all face is keeping ourselves motivated. This is particularly difficult and extremely important with our fast-paced high responsibility jobs today. It's easy to lose enthusiasm and get burned out, stressed out, and finally – checked out. This high-energy session gives attendees six steps for getting the fire back in their lives professionally and personally. It's not just a motivational speech; it's a method attendees can apply long after the speech.
Motivation by Chocolate
This keynote features two things everyone likes – chocolate and motivation! It teaches nine key concepts to help participants get more out of work and life. They'll learn about persistence, passion, effective allocation of resources, the law of diminishing returns, and much more! The session includes a chocolate tasting to demonstrate not only how to appreciate chocolate, but also life itself. Give them chocolate and bring down the house!
Fire from the Islands
Attendees go on a trip to the island of St. Kitts for an adventure illustrating many of the challenges change can present. Concepts covered include the power of persistence, how easily we take things for granted, how little control we really have, and how to get out of your comfort zone. This is a great mini vacation loaded with vivid stories to help attendees learn to deal with the inevitable and the uncontrollable – change.
Networking like You Mean It (Or Wallflower No More!)
This session is a great addition to any meeting where attendees benefit by networking. Most people cite networking as important to them, but they have no idea how to do it and, to be honest, it scares them. Maybe worse, they are too overzealous and turn people off rather than build relationships. Filled with great stories and action steps, this speech gets listeners serious about their goals for networking and over their fears of networking. Ten tips for breaking the ice help even the committed wallflower blossom.
Increasing Your Personal Power for Women
Often women have to walk the fine line between being effective and being perceived as a witch. This keynote will help you stay on the right side of the line!  You'll learn how to communicate powerfully (even when you might not feel powerful), things that can weaken women professionally and how to avoid them, and 10 power tactics that work for women.  Stop waiting to get what you want and start making it happen!
Call Denise today at (919) 788-0291 to book your next fabulous keynote speaker.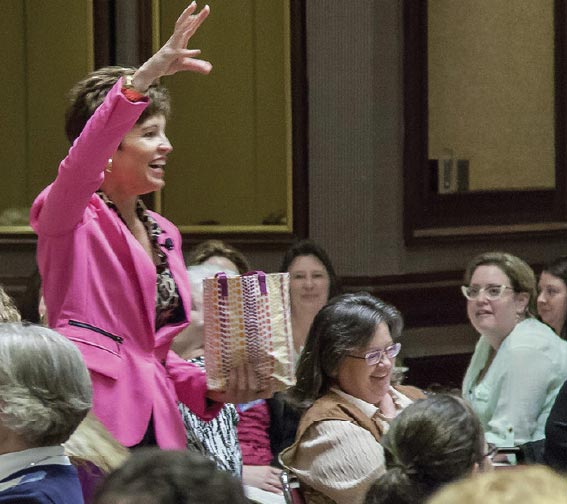 Denise firing up the crowd at an administrative professionals event.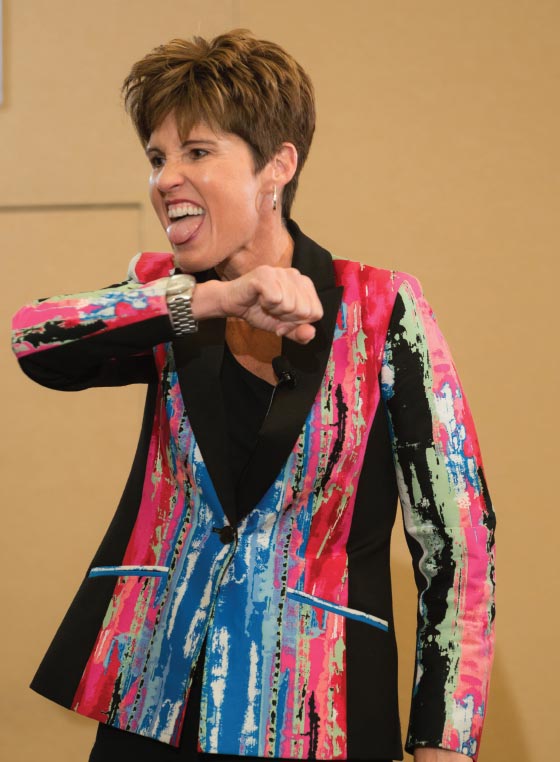 Having fun at a corporate awards program.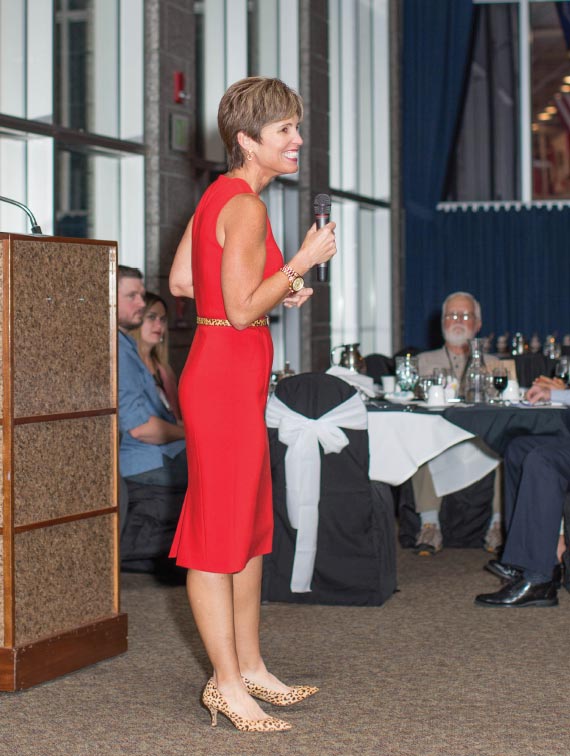 Denise delivering her message for a financial services firm at the base of Mt. Rushmore.